Top 6 Crocheted Handbag Patterns
Hi guys, I am very excited today to share with you patterns that you have never seen before and that are doing very well. I've brought you the Top 6 crocheted handbag patterns! They are modern and super usual patterns that I am sure you will love them all! I at least already love them and want to start making my own…
I saw in the comments that you asked a lot to bring different models for you to advance in crocheting, so that's what I did, I researched the best models that will help you to develop your handiwork more and more, and I can say that today's article can bring you profits, because the models of crocheted handbags are very valued, so it is the chance to make to order and earn extra money, have you thought? Well, without further ado, let's get started!
Hexagon Market Bag
The first model is this beautiful bag in hexagonal design. We know that geometric shapes never go out of fashion, so you can bet on this bag, I'm sure it will be a great success. Besides being a modern model, I found the pattern very simple to learn. The cool thing is that when we hear about crocheted bags, we immediately think of beach bags, but the versatility of this model will make you want to use it in several places.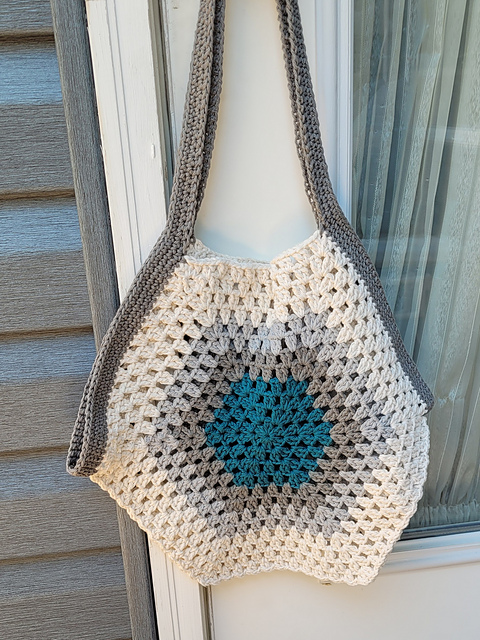 Jessie Stash Basket
The second model I want to share with you came from a need of mine, because the model is a little more rustic, with a large format, perfect for storing my lines and leave in the corner of the sofa, as part of the decoration of the room. I have even made this model for myself, and it was simply perfect! Of course its use is not only for this, imagine this model of bag to do a fair, or even go to the beach, I think it's chic!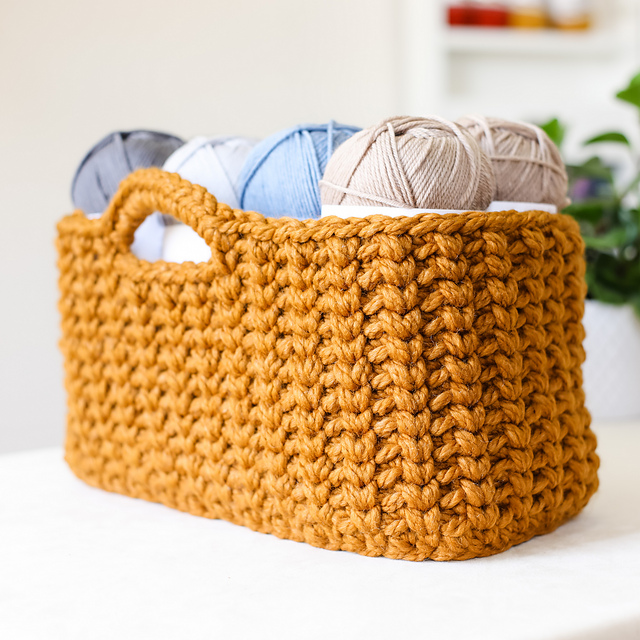 Sakura Market Bag
The third bag is a classic, I always see it, because they use it a lot in fairs to carry fruits, vegetables, etc… I also find it a versatile and modern model, perfect for beach days! What enchants me about this bag is its delicacy, it transmits me a peace just by looking at it. I would bet a lot on this bag!
Color Block Market Bag
The fourth model that I want to share with you is this beauty, people, I confess that I love the design! Although the name already says that it is a market bag, I would use it to go out, look how beautiful it is! One tip would be to make a lining on the inside, to make it more casual and not run the risk of anything falling out of it. I love square shaped bags, I think they are too chic!
Summer Days Daisy Bag
Fifth model! I'm sure you'll all love this one, there's no way! Besides being delicate and super summer, it's a very commercial model, I've seen several stores selling this model, and I can tell you that they were not cheap at all… But it is a sign of recognition of manual work, this one would certainly take a little more work to make, since there are the details of the flowers. I loved it!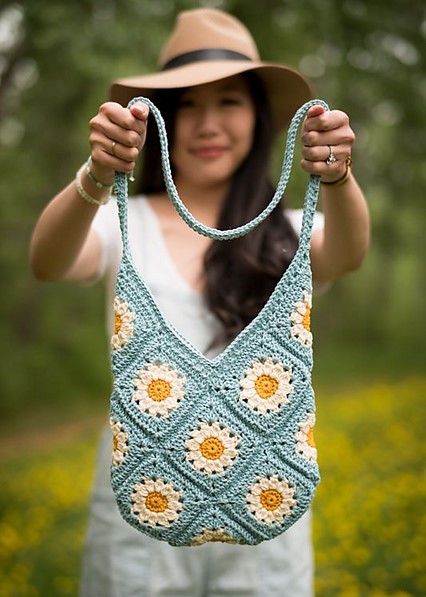 Battenberg Bag
Not less important, the sixth bag model enchanted me deeply! I found it super casual, perfect to wear during the day and night. It is versatile, modern and super stylish, I would abuse in the colors to rock!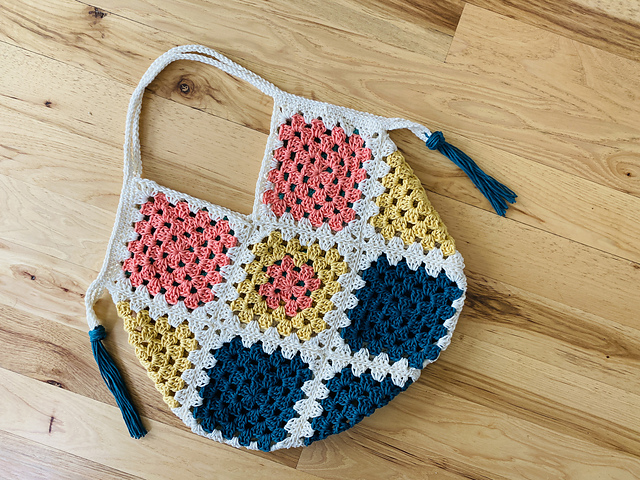 Guys, I hope you liked these bag patterns, I loved sharing them with you. Share them with your friends and family and don't forget to share the pictures of the patterns you made, we want to see them! See you next time, xoxo!
SEE TOO – Rose Flower Bouquet Crochet