The Best Baby Quilt Models
I just loved making these publications that I bring a combo of incredible models for you and that at least so far have only brought a quilt, but the idea is to expand to all categories present here in Patterns Here. I liked it so much because by doing this I get to know countless models more than I knew just by sharing one in each publication, right? And the feeling of passion only increases when I do this because it is always a more beautiful model than the other and I really just fell in love. I hope you are feeling exactly the same thing, which I believe you are. So, make the most of each of the models below where I separated the best baby quilts patterns where they are all shared completely free, I'm sure you will have fun and love them all.
Remembering that it is clear that this "best" is something very particular and that I will do other parts because we always find a better model than the other, at least that's what I feel when I think that some model is my top 1 in life. When I realize I have already chosen another model and I am again in love with another model, be it quilt, crochet or knitting, this is my feeling. I hope you like it, but here is my question: are you really prepared for the best baby quilts? So come on!
Flower Patches Quilt Pattern
To start our list I separated the Flower Patches Quilt model, it is an ideal model for you to decorate the girl's room and that will surely look beautiful. Of course, colors are essential for you to be able to really decorate the room as you wish and in an appropriate way, but honestly I fell in love with this model and needed to bring it to you. I hope you like it and that you can enjoy it, as I always say in the combos I have shared here: good luck!
Olaf Frozen Quilt Pattern
Who has never watched Frozen? If you have never seen this incredible Disney animation, you are missing out on an incredible and passionate film! If you watched it for sure you know this charismatic character Olaf, who ends up becoming practically the main one for managing to warm our hearts in a film that talks so much about the cold! I'm sure this model will make the baby or child fall in love, so know that it is a great option. In addition, good luck!
Giraffe Baby Quilt Pattern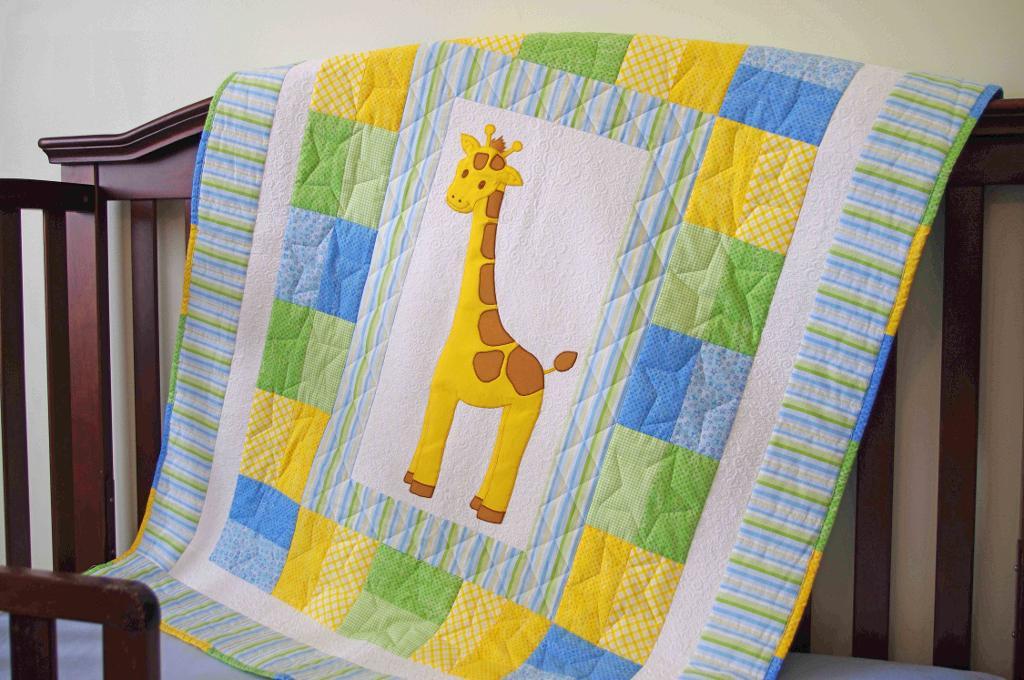 I love it when artisans manage to combine images of animals in the models, perhaps because they are completely passionate and crazy about the animal world, but this is truly a unique gift and talent. So when I saw this Giraffe Baby model I had no doubt about bringing and sharing it with you, it is a model that will surely make the baby's room more incredible and beautiful. In addition to stimulating the baby's development a lot, encouraging him to be creative and talk, then this is a good tip. Good luck!
Playing Tag Quilt
An ideal model for you to leave the baby playing on and that is not only a protector of dirt like a rug, but that is also beautiful. It is ideal for leaving on the floor of the baby's room as well as for laying on the bed. It is too beautiful and I loved the prints that were chosen in the production of this incredible Playing Tag quilt, I am sure that when you choose it to produce you will not regret it. So, enjoy and have fun with him as the baby will have fun playing on top. Good luck!
Tanking Baby Steps Quilt Pattern
As I mentioned above, models that manage to unite animal images are perfect for children because they are passionate about animals. In addition to helping and a lot in its development, so I decided to bring another model with this content, apart from the fact that it is completely incredible and beautiful every detail, each selected fabric and how well the sewing was done, managing to perfectly join each part. I'm sure this model may surprise you in the final result, so good luck!
Seaside Squares Baby Quilt Pattern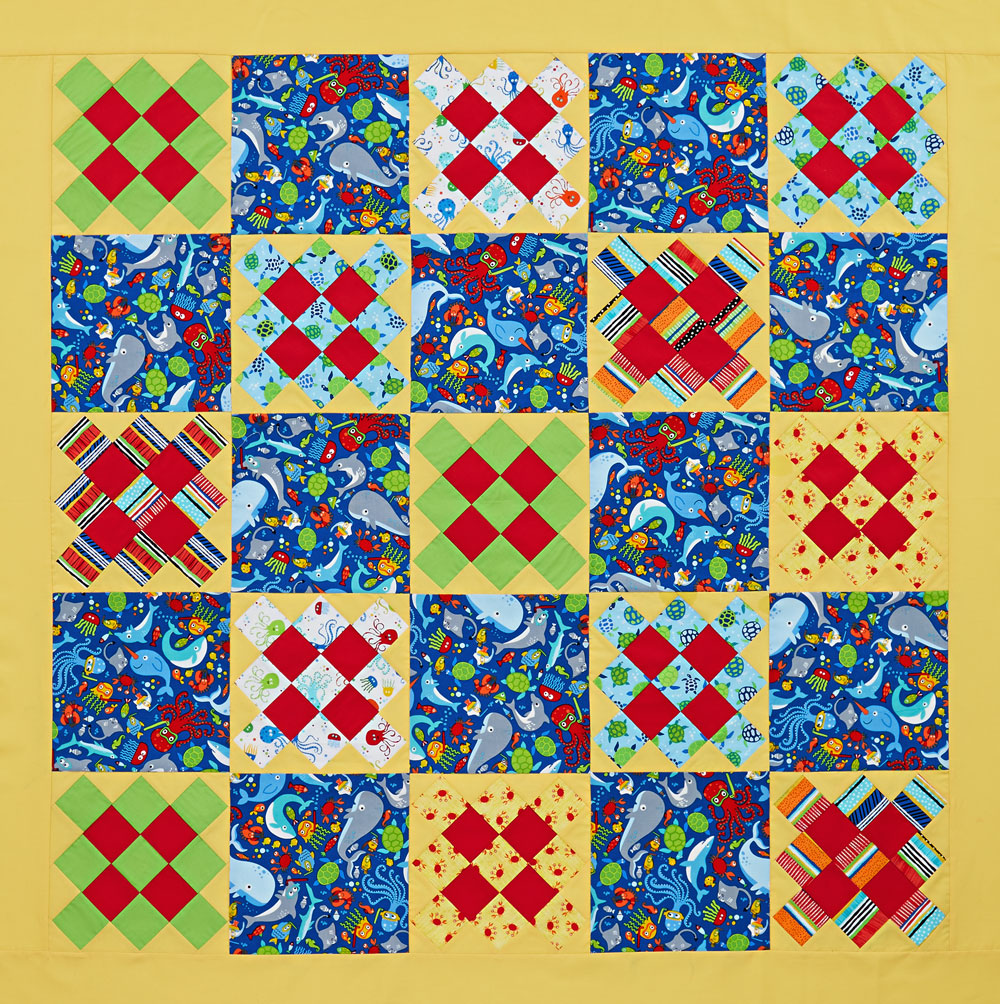 Yes, I really love the animal world. LOL But not only that, I love models that manage to unite the useful with the nice that would be beauty, technique and usefulness. So the Seaside Squares Baby is something very impressive because it is a very cute model. I confess that I would change the yellow color to a white color or even an off white color, but this is something that is really particular and everyone is comfortable in their production, isn't it? None of this changes the fact that this model is incredible. So, good luck!
Dino Might Quilt Pattern
Who has never watched Dino? At least when I was younger I loved to watch and spent hours. Of course, nowadays there are other designs that end up entertaining the baby and the child, but surely the dinosaurs are still models that are really cute and that make babies fall in love. My tip is that you make this model and make sure that you are producing something incredible, apart from the chosen colors that made it even more beautiful. Did you like it? Good luck!
Safari Fun Panel Quilt Pattern
This is for sure the most amazing model I have found and the best baby quilt I have ever found, you will surely fall in love with me. He is perfect in every way, the bad part is that he ends up demanding a little more technical knowledge and that it will require your creativity at the seams, but it is very worth it. I was really impressed with the final result and loved it, it is certainly a perfect model for the baby's room. Good luck!
But then, did you like the models above? Which one caught your attention the most? Tell me, I will love to know your opinion. I hope you are really enjoying our content here, know that the house is yours and I am always open to hear tips, constructive criticism and I also invite you to share Patterns Here with friends and family who love this quilt, crochet or knitting, in short: who love crafts like you and me. I'm sure they will love the content they found here! Xoxo!
SEE TOO – Cathedral Windows Quilt Squares Pattern