Ten Incredible Quilt Block Patterns Models for You to Make
Today we decided to do something different for you and share amazing models of quilt block patterns, today we separated ten models that will surely catch your attention in the same way that caught your attention here, so be prepared that you will surely find a model for here that will make you want to produce it on the spot.
Here at Patterns Here I am trying something different which is to separate some models, be it crochet, quilt or knitting, just to be able to concentrate on a single post several incredible models for you. I hope you like this new post model and we will continue with the standard style that we always share here, which is with a single model and where I share some stories about the models, so know that I will continue with both forms of sharing here .
 Blueberry Pie Block Quilt
As everything new deserves something special, I then separated ten models of free quilt block pattern, are you ready? So stay with the models below and comment what you thought of this new style of publication and which one caught your attention the most, I will be very happy to know that I am helping you here.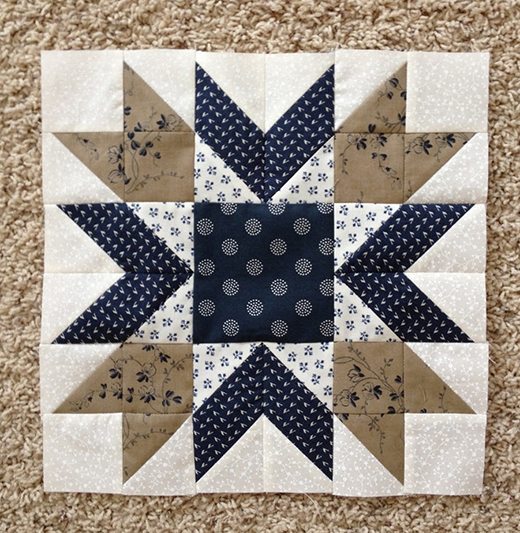 Honestly this model is one of the most amazing and beautiful I have ever found, being quite sincere. When I first found this model I had the idea to bring it to share in a single post, not that it will not happen, but I could not fail to bring here to start these ten models that are simply incredible. Blueberry Pie is a very amazing style and I loved the colors, I thought it was very well done and because I love these colors that match, I made sure to bring them. I'm sure this model from Patchwork Square will make you have fun.
Fireworks Quilt Block
The second model that I separated for you today is the Fireworks Block Quilt, an incredible model that really gets a special highlight because it is a very beautiful model. Unlike the model above, it is colorful and usually what we found were models with well printed fabrics. Of course, this is very particular and is at the discretion of the designer when developing it, but the tip I give is that you use a lot of colors and really try to live up to the name: fireworks with many colors. Good luck!
 West Virginia Star Quilt Block
Another quilt block model that is simply incredible and that will make you fall in love is the West Virginia Star, it is a spectacle apart from that model and maybe the model uses colors that naturally draw attention, it managed to win my heart. I don't like to talk about models that are or are not the favorites, but the truth is that I was really impressed with their beauty and I had no doubt about bringing them to you. It is separated into eight pieces, but you can follow the pattern better and follow the tips. Good luck!
 Whirlwind Quilt Block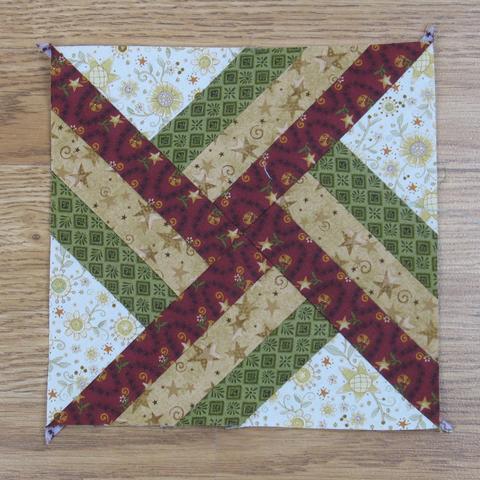 This is perhaps one of the most difficult models to be made that I have separated for you, so much so that even the tutorial you will find Elaine Huff commenting on it. So I strongly recommend that if you don't have so much experience and are just starting out in this quilt universe, you can follow other models from that same post or even from our website so that you can develop more easily and thus get a faster and more expected result. But remember the most important thing is resilience and not giving up, even when the model has a very complicated pattern. Good luck anyway!
 Cathedral Windows Quilt Block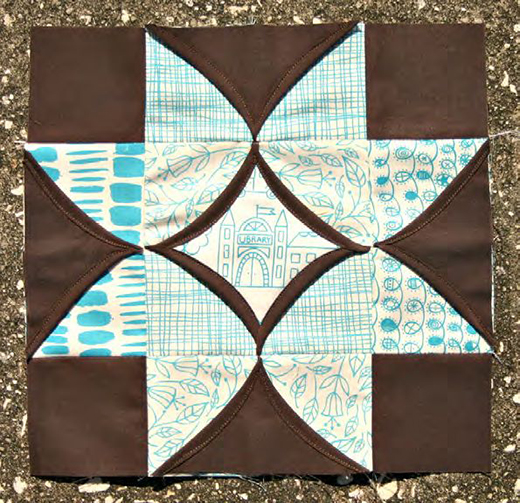 Probably the style that most lives up to the name, precisely because a fabric with a church was used, it is an incredible model and one that I really fell in love with. One of the facts that certainly caught my attention is because it uses neutral colors and colors that are easily found, it makes it even easier for you to follow a pattern, of course to get the result similar to the pattern, which I particularly like a lot the first time I'm going to produce following the pattern. But, it is up to you. My purpose here is to share and make you have fun. Good luck!
Garden Patch Quilt Block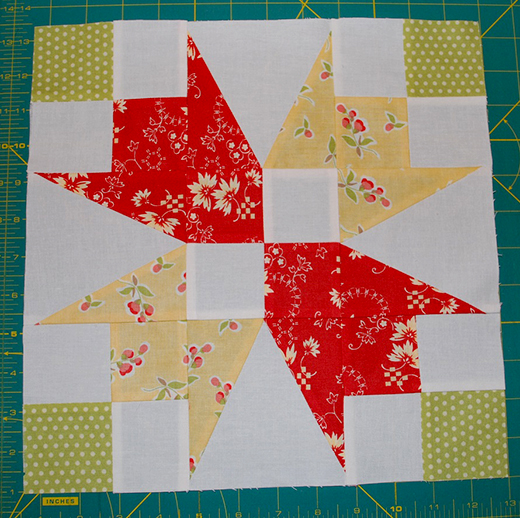 The Garden Patch Quilt is another model that I separated to add in this post. He is perhaps the model that I found most easily in production due to such ease in understanding the tutorial that I found particularly, very well done. Even in all its simplicity, the Sisters and Quilters that for what I sought unfortunately abandoned the blog below, they managed to explain in a very well done and direct way every detail of this beautiful pattern. My tip? Enjoy and enjoy every second and make a good choice of fabrics! Good luck!
Kaleidoscope Block Quilt
This is certainly one of the most difficult models of production too, it is on that list of the most complicated. It has a simply incredible and spectacular result, but it is necessary to have some experience to achieve the result very close to the image above. You can see that when entering the pattern, it is not as well explained as the model above, on the contrary, it leaves much to be desired in this sense. But if you already have an experience in this environment, you will surely be able to overcome it. My tip? Don't give up and good luck!
Radiant Splendor Quilt Block
Maybe this is my favorite on the list because it is just wonderful and as the name says, radiant! I was really delighted with this model and I really needed to bring it, my desire was to put it in first, but everything that is very good, needs to leave that taste right? Even though I had absolutely nothing to do with the order I decided to share with you, lol. Anyway, it manages to be perfect in every way: in the technical knowledge acquired, in practice, in the very well explained pattern and in the final result with perfectly selected fabrics. My tip is that you read the whole pattern before you start, choose the fabrics well and have fun, you will love it. Good luck!
 Paper Pieced Pompom Quilt Block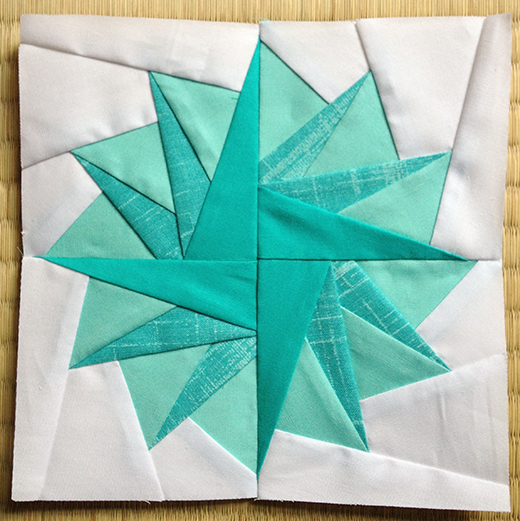 Another simply beautiful and incredible model, I found the details and the final result so beautiful and perfect that I could not fail to share with you here. Paper Pieced Pompom is very well made, with such an impressive delicacy and that it manages to be a perfectionist in every detail. And I'm in love with that. You will surely love and have fun following this pattern. My tip is for you to have a fresh head, to be able to make the model you deserve with such perfection. Good luck!
 Summer Star Block Quilt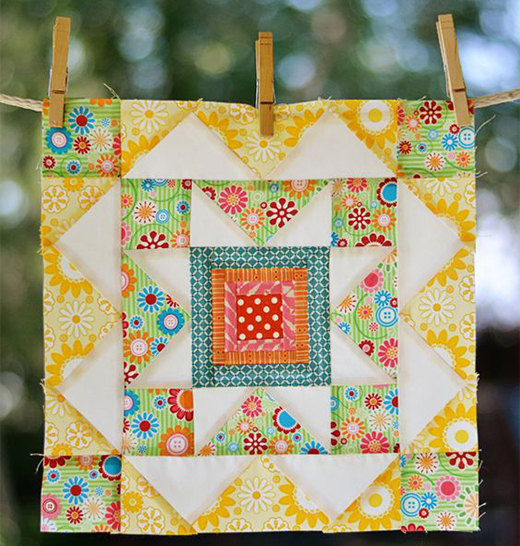 Probably our latest model today is the most striking, it is one of those that when you tap the eye the selected fabrics catch your eye and catch your eye. Of course, in a particular way I would choose a little different, or rather, a lot. But it's like I said, in a particular way, isn't it? What doesn't change at all is the fact that I find the final model simply perfect and incredible, it's perfect in the details, I loved the square very made in the middle and I loved the star, which are details that if we don't stop to analyze or notice and I I like it very much. My tip is that you make this pattern and share the result in the comments, I will love to know that you are following my tips here! Good luck!
As I said at the beginning of the post, this is a new way that I found to be able to share the models with you and I hope you like it. On our website here if you are a visitor there are several patterns available for free crochet, quilt and knitting and I'm sure you will love it, because it is really impressive. One more beautiful than the other. Share with your friends and help us a lot by doing this. I appreciate the visit and know that the house is yours, so come back often. Xoxo!
SEE TOO – Windflowers Quilt Pattern