Ten Amigurumi Patterns to Inspire You
Amigurumi is a type of crochet or knit toy that is typically made to look like a character or animal. These toys are often made using bright and colorful yarns, and they are typically made in a small size. One of the most popular amigurumi toys is the Amigurumi Bunny, which is a small bunny rabbit that is typically made using pink or white yarn. Other popular amigurumi toys include the Amigurumi Cat, Amigurumi Dog, and Amigurumi Elephant.
Amigurumi toys are typically made using a small hook or needles, and they are worked in a tight stitch to make them sturdy. The stuffing for these toys is typically made from polyester fiberfill, and the eyes and other facial features are often made from buttons or plastic safety eyes. Amigurumi toys are typically made for children, but they can be enjoyed by adults as well. These toys make great gifts for baby showers, birthdays, and Christmas. I have separated the best Amigurumi patterns that I found for free for you to get inspiration from!
Dumpling Kitty 
This little kitty is sure to bring a smile to your face! Made with soft, colorful yarn, this amigurumi cat is the perfect friend for snuggles and playtime. This model is very famous in Asian countries, you may have seen it somewhere, and it must remind you a lot of anime, because in anime most kittens are like this, very cute!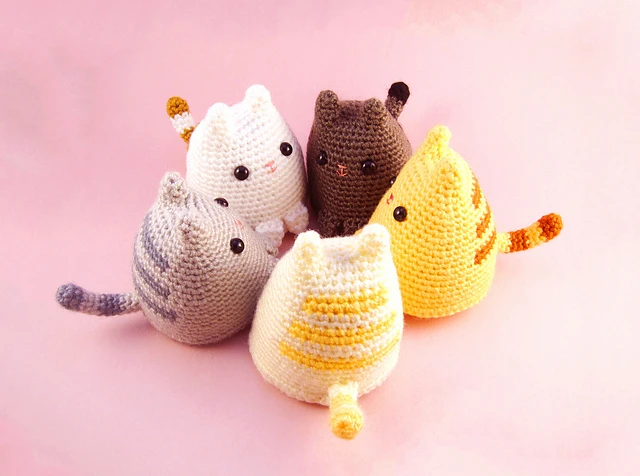 Bumblebee
Bees are also usually a cute little animal when made of plush, of course… In real life they can be a bit dangerous and painful. But the bee Amigurumis are the most made lately, the children love them, but they also look great in decorations, not only in children's rooms, but you can use one of them maybe in your kitchen next to the honey pot!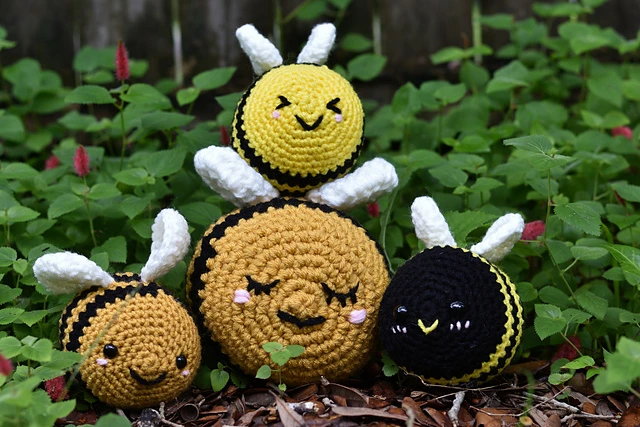 Reversible Mood Octopus
Octopuses are also cute creatures, younger children usually like them better, so it would be a great gift option for a baby who knows! And did you know that the octopus is considered to be an intelligent and adaptable creature? That's right! It's nice to research the animals before you do it, it can make your gift more meaningful, for example!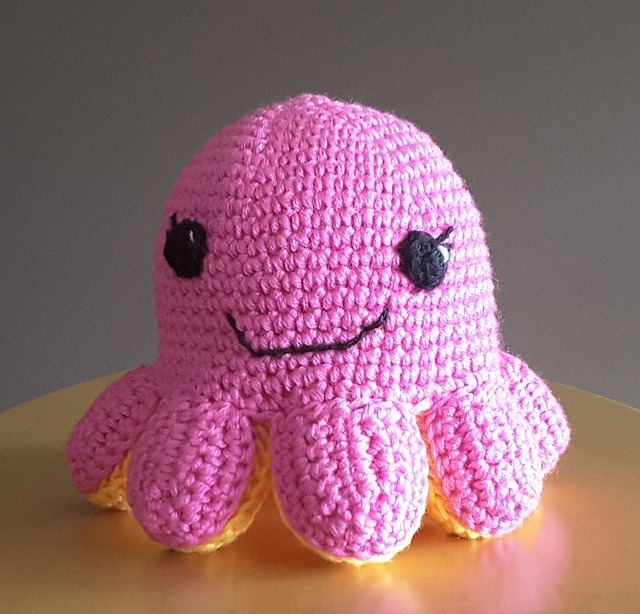 Orbit the Dragon
Dragons are also creatures that children love, especially boys! And this dragon Amigurumi is just the cutest thing! I confess that it is one of my favorites, because my nephew loves it, and his room is all dragon, including the blanket that I made myself, so this Amigurumi would be a good gift option for me to give him!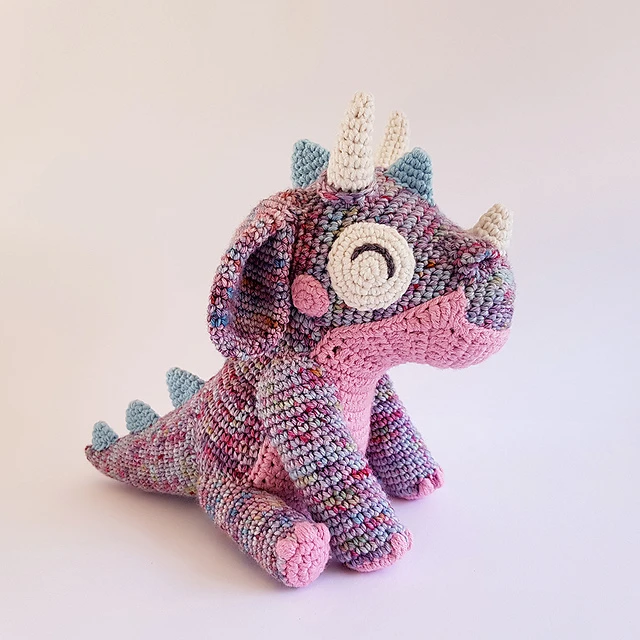 Jazzy the Unicorn
Now the girls' passion has always been and always will be unicorns! Magical and very cute creatures, which is falling in love. This pattern you can abuse your creativity when it comes to choosing the thread colors, the more colorful the better!
Unicorns are mythical creatures that are often depicted as white horses with a single horn in the middle of their forehead. They are known for their purity and grace, and are said to have healing powers.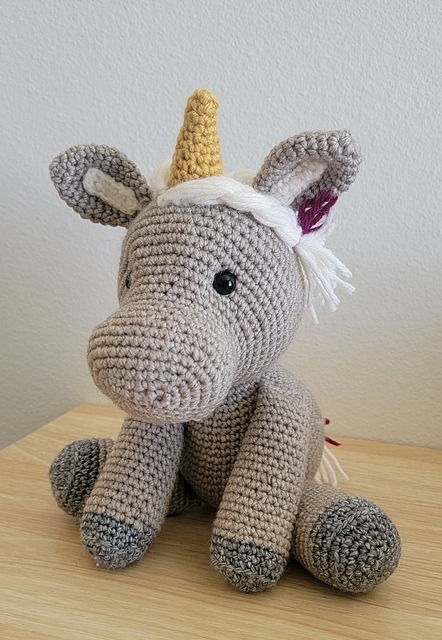 Esther the Elephant
Elephants are also animals that children love, both boys and girls. He is also considered one of the most sought after Amigurumis, perfect also to give as a gift to babies, hands usually decorate their rooms with the cutest animals, such as the elephant!
Gourdgeous Crochet Pumpkins
Pumpkin amigurumis are not so much used for children, but rather for home decorations, or even Halloween. Using autumn colors they look great for decorating a living room or a kitchen next to the fruit bowl. I thought this pattern was beautiful, and quite usual!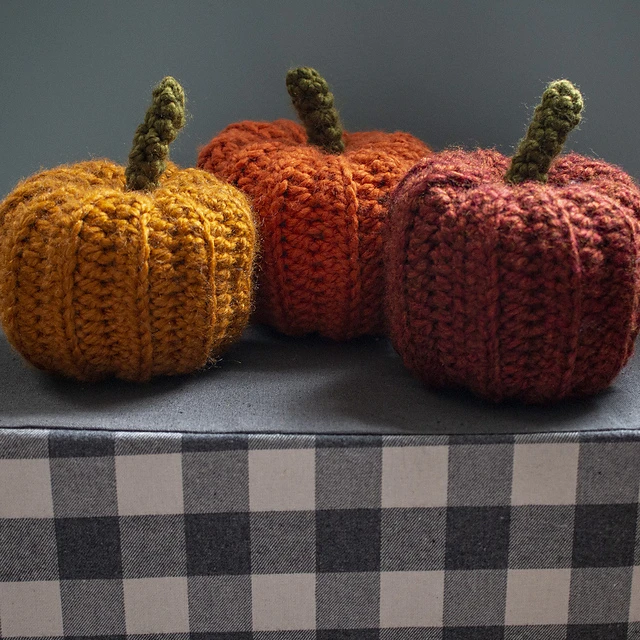 Bobble Stitch Christmas Tree Trio
Unfortunately this is one of the only patterns that I no longer found for free, but I thought it would be interesting to share with you, because Christmas is coming and for those who love to crochet, they must have their decoration in crochet! These Christmas trees are extremely beautiful and nothing exaggerated, it is a kind of pattern easy and quick to make that you can use in your decoration every year!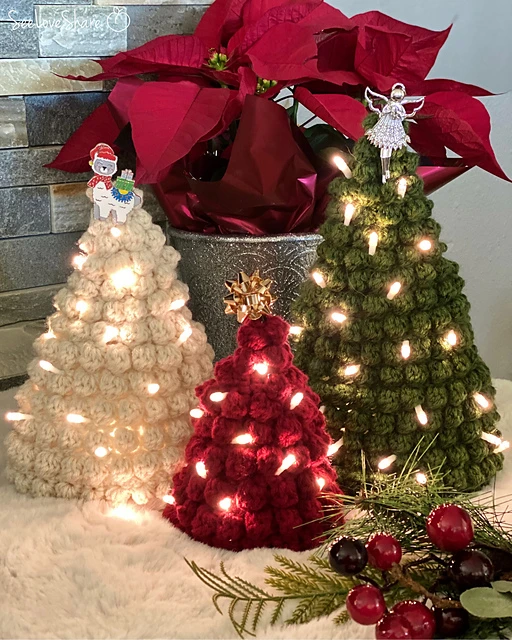 Baby Yoda Ornament
This pattern I wanted to unite the Star Wars lovers and the Christmas season, because they are perfect Amigurumis to put on your Christmas tree! I'm not a fan of Star Wars, but I love this one! But Baby Yoda is really cute, you can't resist! It is also a great gift option!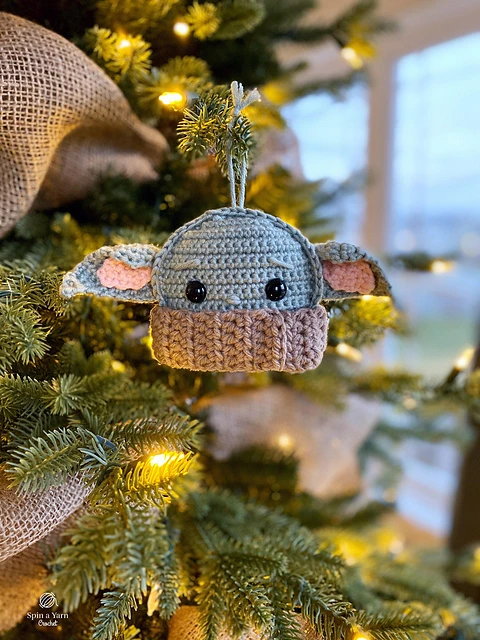 Ginnie the Giraffe
And last but not least, we have our giraffe Amigurumi! This animal is also very cute to give as a gift to children or to decorate a baby's room. It is simply the cutest thing! It is also considered an easy pattern among the other Amigurumi options. I am in love with giraffes!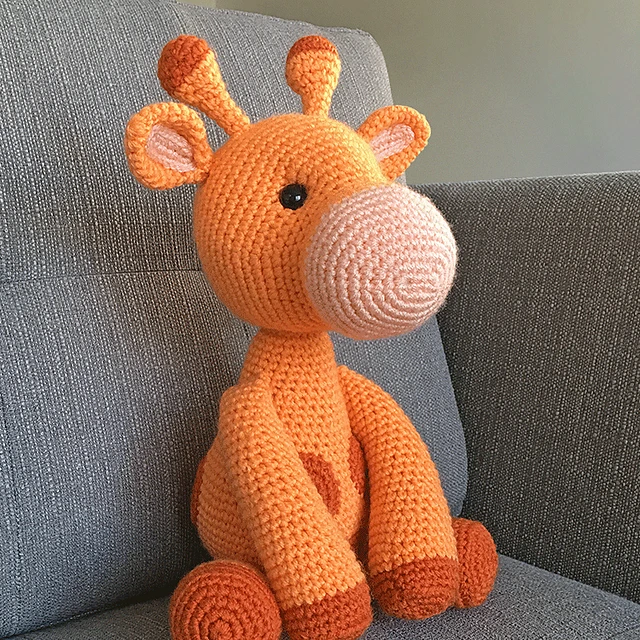 SEE TOO – Five Incredible Coaster