Fun Poinsettia Quilt Pattern
Completely in love with new patterns, this is one of those that inspires and still motivates you to produce new models. I'm very happy to always be here at Patterns Here sharing with you these models that once inspired me and I'm sure today's quilt will surprise you. Hope you're prepared, okay? So let's go!
The Fun Poinsettia Quilt is an innovative pattern, very similar to the Stepping Stones Table Quilt that we see around here already. This shows how much I like models like that, and I confess that this happens precisely because I have something with those patterns that are useful in our daily lives and these tablecloths are extremely useful and we see them in our daily lives. Also because we always see different styles that are amazing, beautiful, with lots of details, but that fail a lot when it comes to being useful. That's why this model is simply amazing!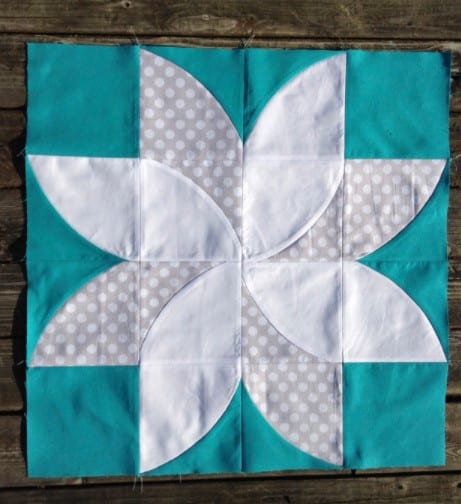 One of the highlights of this model is the fact that it is well produced and with colors that I thought were beautiful, I loved that it is a little out of the conventional and used a color that comes out of what we are used to. This is something that I found worth highlighting, because if we analyze it well, it has been so difficult to find something innovative and surprising with something new, that when we find it, we need to highlight it, right? At least that's my feeling lately. Even though I know that everything is copied and almost nothing is created, when I say that I hope you get inspired around here, it is precisely in this sense. That's why I want you to pay attention to the production of this model and why not innovate too?
But after all, what's most amazing about this pattern? It is made by blocks and we could very well say that it is one of those amazing quilt blocks, where it goes a long way when I say that blocks give us a very large autonomy of what to do and how to use a pattern, after all, it completely depends on your creativity and ideas to develop and produce. That's why I've already brought here in Patterns Here ten amazing blocks quilt models and that you can find by visiting the quilt category, these styles go together with everything I believe here in Patterns Here and it obliges you in a good way saying to be creative and innovative in how the block will be used.
Another point worth mentioning is that it has the following Fabric Requirements characteristics:
Gray: (4) 6 1/2″ x 6 1/2″
White: (4) 6″ x 10″
Blue: (4) 7″ x 7″
(4) 5 1/2″ x 5 1/2″
Obviously if you're going to produce exactly the same. The pattern is also very simple and practical, it has images that make it very easy and the measurements in a very easy to understand way. I believe this further favors this amazing pattern.
So that's it guys, I hope you enjoyed this pattern, I'm happy to come here to share the Fun Poinsettia Quilt and I'm sure if you choose to produce this pattern, you won't regret it! I hope you enjoy our content a lot, if you want to help me by sharing Patterns Here with your quilt and crochet-loving friends, it will be very worthwhile for us! Thanks guys, and see you next time. Xoxo!